Here in Lesson 14, we calculate your Current Name number... the energy projected by the name you use most often on a daily basis.
Where your birth name reveals who you truly came here to be, your current name often modifies that energy with a different vibe. Exploring the numerology of your current name provides valuable insight into why your prefer that name and/or acquired a particular name through circumstances (e.g. adoption, marriage, etc.).
In the first slide, I explain how to calculate your Current Name number. In the 2nd and 3rd slides, I walk through sample calculations using my current preferred name of "Michael Smith" as an example... showing the difference between the traditional Base-10 method and my Base-12 approach.
(click each image to enlarge)
---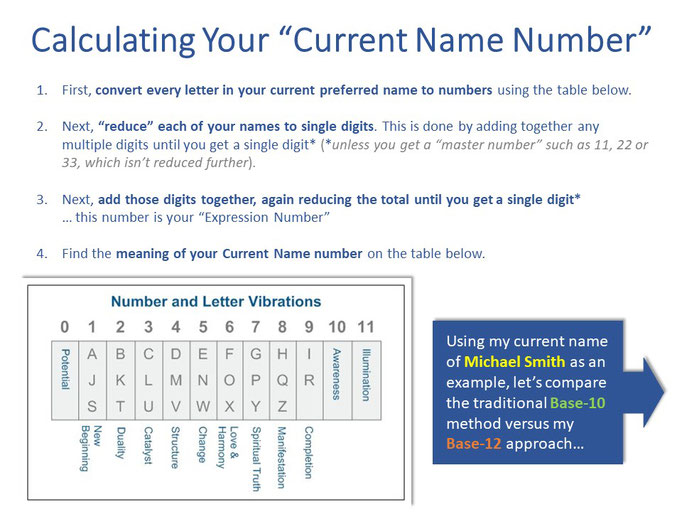 ---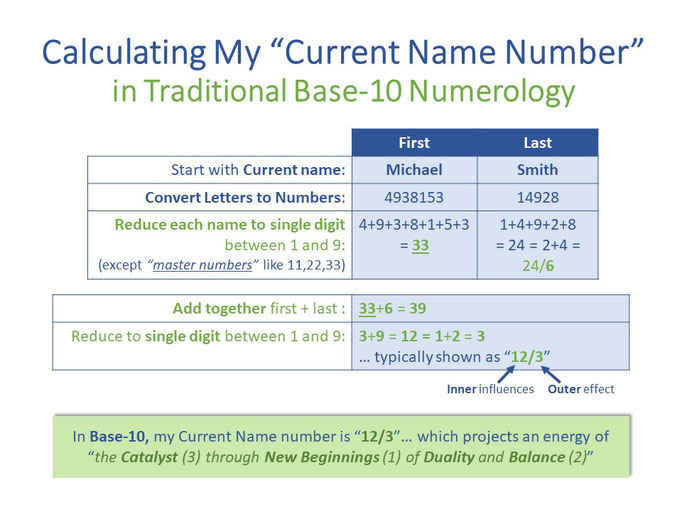 ---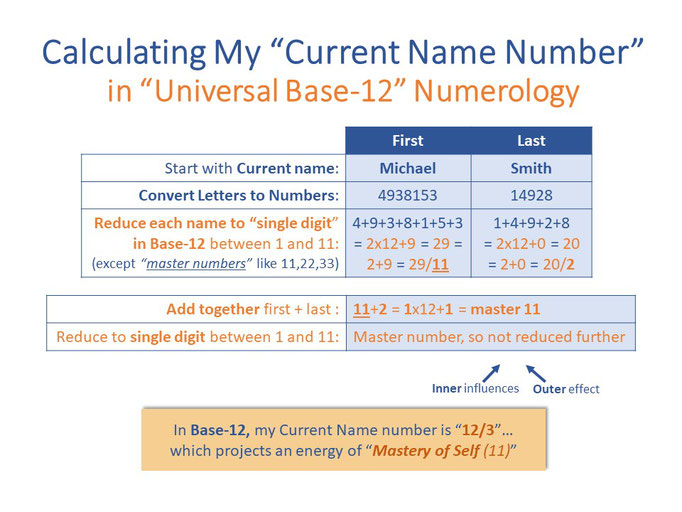 ---